What are the preventive measures for the harm of sodium fluorosilicate?
With the increasing use of sodium fluorosilicate, the harm brought by it has also attracted people's attention. The analysis and research on the harm and prevention of sodium fluorosilicate are effective in preventing and controlling the production of sodium fluorosilicate. The harm is of great economic interest and practical significance.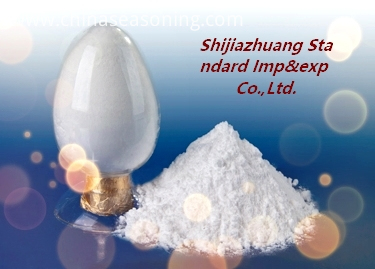 Preventive measures for the harm of sodium fluorosilicate.
1 Laboratory monitoring methods. The ion-selective electrode method lime Filter Paper-fluoride ion selective electrode was used to detect and test the hazardous substance of sodium fluorosilicate.
2 Protective measures. During the operation, attention should be paid to the sealing operation, the isolation operation, and the local exhaust. Operators must be specially trained to strictly follow the operating procedures.
3 Storage precautions. Store in a cool, ventilated warehouse. Keep away from fire and heat. It should be stored separately from oxidants and food chemicals. The storage area should be provided with suitable materials to contain spills.
4 Transportation precautions. Before transporting, check whether the packaging container is complete and sealed. During transportation, ensure that the container does not leak, collapse, fall or damage. It is strictly forbidden to mix with acids, oxidants, foods and food additives. Transport vehicles should be equipped with leakage emergency handling equipment when transporting. It should be protected from exposure and rain during transportation.
Shijiazhuang Standard Imp&exp Co.,Ltd. specializes in the production and export of sodium fluorosilicate, we will give you high quality products and excellent service. Welcome customers to negotiate.http://www.chinaseasoning.com/inorganic-chemicals/53910477.html